Prefab & Custom Solutions
BOOST PRODUCTIVITY & YOUR BOTTOM LINE
We know every project comes with challenges.  Womack Electric Supply, along with our pre-fab and custom solutions partner, Resolve One, want to help you prevent problems before they start. One way you can do that is by looking to Womack Electric and Resolve One for prefabricated UL-Listed assemblies and custom solutions to eliminate unproductive job site activities and help you turn your project over quicker and be more profitable.
We work directly with you to analyze your needs, develop designs, and then manufacturer the right electrical solutions for your job. Our UL-Listed pre-wired systems are just the beginning. We can provide any number of custom construction services for commercial, industrial, or residential applications.  
ELECTRICAL SOLUTIONS
Prefabricated UL-Listed wiring systems for projects of any size, and RESI-RACKS™ and FASS Racks for easier, less labor-intensive installation.
Pre-Fabricated Wiring Systems
Electrical Rough-In
Electrical, Stub, Box, Receptacle, and Switch Assemblies
Custom Commercial FASS and Residential Racks
Custom Power Risers
Fixture Design & Wiring
Power Skids
Custom Conduit and Racks
Custom Light Fixture Whips
Materials Staging including Live Inventory Access, Inventory Tracking, and Scheduled Releases
Control Panels
CAD Design
Transformer Racks
Duct Banks
Flex Whips
Control Panels
Temporary Power
Supports
Manufacturer Warranty Work
Emergency Power Solutions
Fiber Optics Preassembly
Maintenance, Repair, Replace Lighting Fixtures
Electrical and Infrastructure Design – CAD Proficient
Solar Pre-Fabrication/Preassembly
Reducing construction schedule demands, so projects can be completed quicker and everyone can realize greater profits.

Reducing delays.

Lowering the manpower needed on the job.

Helping prevent theft or loss of materials and tools with just-in-time delivery.

Generating less waste.

Improving workflow.

Design assistance.
PRE-FABRICATED WIRING SYSTEMS:  IN-WALL ASSEMBLIES
Single & Double Gang Data Stubs
Single & Double Gan Stubs with Receptacles and Conduit
Single Double Gang Masonry Stubs
Single Gang Horn Strobe Stubs
Single Gang Data Stubs With Conduit
Single Gang Switch Assemblies
Single Gang Outlet Boxes With Receptacles
MC Stub Assemblies With Whips
All are UL listed and ARRA compliant
FASS-RACK & RESI-RACK
Make rough electrical installation easier and faster with less labor.
UL Listed & ARRA Compliant
CONSTRUCTION SOLUTIONS
Our construction support service solutions are numerous for the challenges that present themselves on the job site.  From sheet metal fabrication and steel framing alterations to job site security solutions, the  construction support services available from Womack Electric Supply and Resolve One are literally limitless and designed to help you do your job better.
​​• Design
• Welding
• Laser Cutting & Etching
• Laser Engraving
• Grinding, Brushing, & Polishing 
• Press Brake
• Metal Shearing
• Riveting
• Finishing
• Galvanizing
• Powder Coating
• Machine Upgrades
• Metal Punching
• Sandblasting
• Staging and Storing 
​​• Accuracy Receipt Verification
• Damage Analysis/Claim Filing
• Conditioned Storage
• Pre-assembly & Pre-wire
• Specified Material Releases
• Live Inventory Access
• Tracking Solutions
• Overcoming Architectural Design Errors
• Adapting to Change Orders
UL Listed Products
• Electrical Assemblies – E470935
• Incandescent Luminaire – E480090
• Conduit & Cable Hardware (Resi-FASS Rack) – E473231
• Enclosures – E496552
• Control Panel Shop – UL508A
Temporary Power Solutions
Metal Threading, Galvanizing and Polishing
ADDITIONAL SOLUTIONS
Designed to effectively address project constraints such as; time, cost, and scope/performance.
Conduit Duct Banks
PVC Conduit Duct Banks provide protected pathways for your construction site's buried electrical or data cables. Duct Banks save you an incredible amount of time and money as they arrive at your job site ready-to-stall. With or without rebar, or whatever your job's specs require.
Duct Bank Design
Project Consultation
With or Without Rebar (up to 1″ bending capability)
Staging and delivery direct to jobsite on your schedule
Control Panels
Custom control panels for all size projects, as well as temporary power solutions while you're on the job.
Resolve One is UL 508A Certified Control Panel Shop
When you're looking for total control of your electrical processes, look to Resolve One to give you all of the control (panel) needs you want. From transformers, power supply converters, and circuit breakers, to relays and overload protection, we can customize your control panel to meet your projects needs.
Enclosures
Custom NEMA enclosures in a variety of sizes/configurations for both indoor and outdoor use.
 
Powder coat your enclosure in any color you choose. Let us know if any other finish options may be required.
Numerous door, interior, back panel, flush, or surface mounting options available.
Available in Aluminum, Stainless Steel, Mild Steel, Galvanized Steel.
NEMA 1, NEMA 3X, NEMA 3R, NEMA 4X, NEMA 12 options available.
Power Solutions
Temporary and permanent power solutions for all your project needs.
Temporary power dollies, so you can change the location of your power supply needs as you need.
Custom temporary power skids.
Underground panels.
Permanent control panels and power solutions.
Underground and overhead t-pole options available.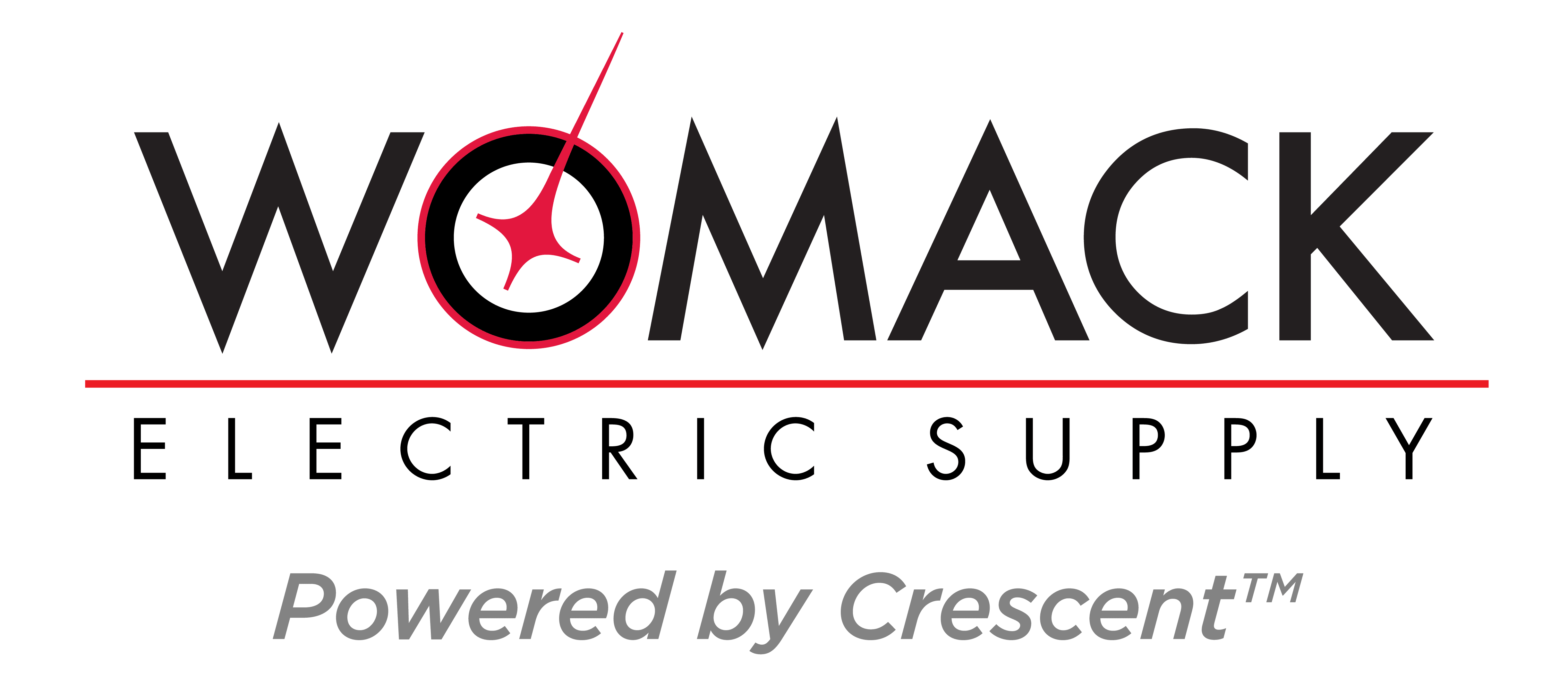 Literature Request & Subscriber Form
Please send me the requested literature and add me as a subscriber…
I wish to stay informed of the latest Womack Electric Supply information, news, and events happening in my area.