Maximizing a Homes Potential

At Womack Electric, meeting the needs of electrical contractors and the construction industry has been at the core of our business since the very beginning.
Whether the project is a new custom home or a modest home remodel, having the supplies and materials you need—when you need them—is essential to coordinating your work with that of other building trades, and getting the job done on time and on budget.
Womack Electric has the inventory and product depth to supply what you need today–keeping your jobs moving ahead without interruption, and best of all – backed by the best contractor-focused staff in the industry.
Our Residential

Portfolio
Power Distribution
Device & Networking Solutions
Home Automation Solutions
Entertainment Systems Solutions
Energy Efficient Lighting Design & Controls
Comfort & Convenience Solutions
Safety & Security Solutions
Power Back-Up Solutions
Tooling & Equipment

• Local, Extensive Inventory
• Wire & Cable Management
• Womack University – Training
• On-Staff Solutions Specialist
• Security & Camera Solutions
• New Product Solutions
• Daily Deliveries
• Online Billing & Accounting
• Tool Sales & Service Center         
• WES Connect Online Ordering
• Contractor Marketing Solutions
• Labeling Solutions
• 24-Hour Emergency Support
• Inventory Services & Solutions
• Project Management Services
• Customer Service Guarantees
• Central Distribution Center
• Pre-Fab & Custom Solutions
Delivering Product Solutions to You
Power & Wire
Temp Power
Load Centers
Circuit Breakers
Utility Metering
HVAC Disconnects
Building Wire
Network Wiring
Generator
Safety & Security 
Arc-Fault Solutions
GFCI Solutions
Surge Prevention
Smoke/CO2 Solutions
Camera Solutions
Comfort/Convenience
Home Networking
Off the Shelf Lighting Solutions
Ceiling Fans
Recessed Lighting
Accent Lighting
Task Lighting
Central Vacuums
IoT Products
Intercoms
Entertainment Solutions
Energy Efficiency 
Occupancy Sensors
Vacancy Sensors
Timers
Dimming Solutions
Ventilation Systems
LED Lamps
Miscellaneous 
Hand Tools
Power Tools
Test Meters
Tool Repair
Tool Storage
Climbing Solutions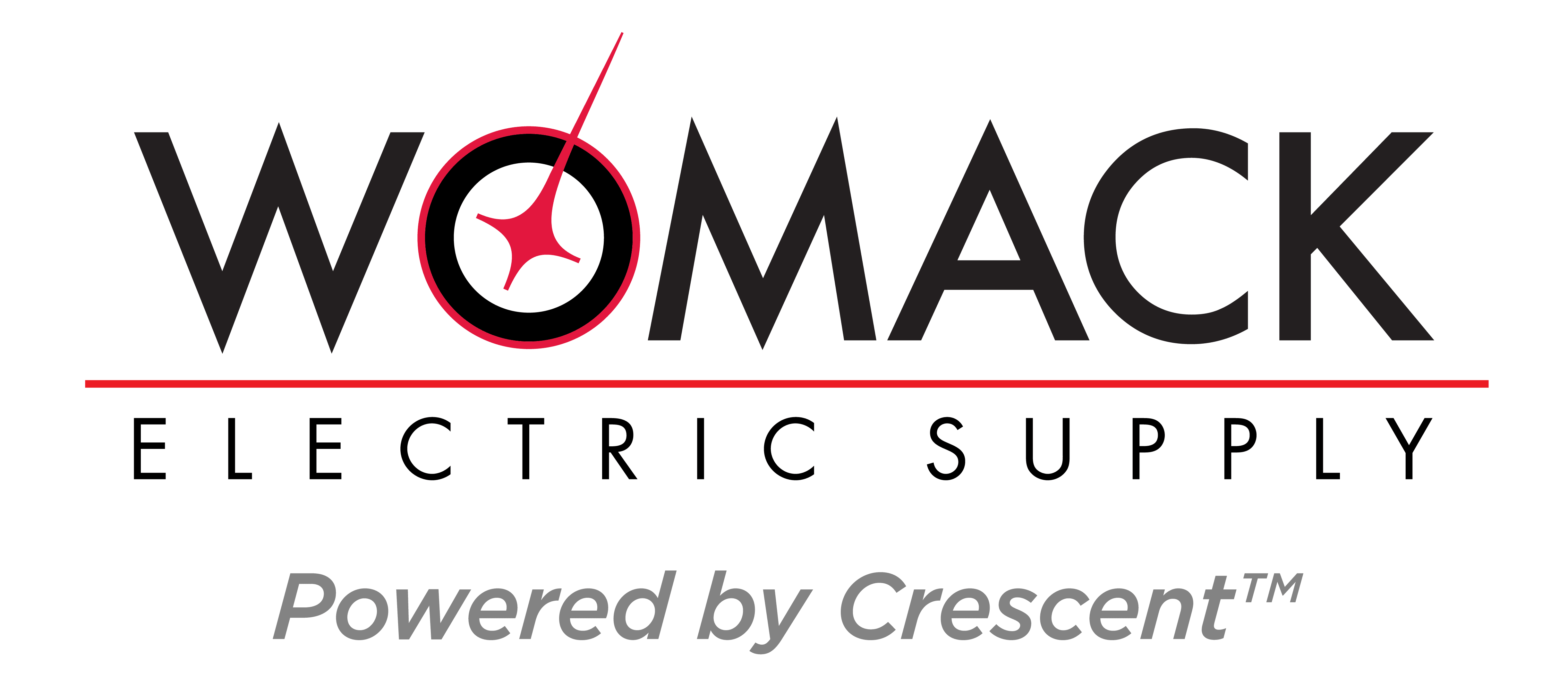 Literature Request & Subscriber Form
Please send me the requested literature and add me as a subscriber…
I wish to stay informed of the latest Womack Electric Supply information, news, and events happening in my area.