Make the right decision for your business
Womack Electric Supply Company's focus on the industrial market brings you the resources that promote energy savings, increase efficiency, reduce downtime, and save money. 
Womack Electric provides industrial solutions by understanding the business, anticipating needs, and working to attack the most critical areas. 
Make the right decision for your business. From world class products to trained specialist, Womack Electric is your local source for industrial product and service solutions.
Our Industrial

Portfolio
Programmable Controllers  – Emerson, Idec, Wago, Eaton
HMI/Touchscreens – Emerson, Red Lion, EXOR
Motion – Emerson
Variable Frequency Drives  – Yaskawa, Emerson
Network Devices  – Emerson, Red Lion (NTRON), Wago
Cables/Cordsets – Mencom, DataSensing
Controls – Eaton, Wago, Idec
Sensors – DataSensing, Eaton, Noshok (Pressure)
Safety-Automation – Emerson, Pilz
Safety-Sensors/Devices – Pilz, IDEM, DataSensing
Motors/Gearboxes – Leeson, Marathon, Century, SEW
Voltage Monitors – Panduit Veri-Safe, Graceport
Autocad Software – Eplan
• Drive Start-Ups & Commissioning
• Vendor Managed Inventory
• Local, Extensive Inventory
• Convenient Locations
• Wire & Cable Management
• Womack University – Training
• On-Staff Solutions Specialist
• Custom Solutions & Specialist
• Security & Camera Solutions
• Industrial & Electronic Repair Services
• Custom Label Capabilities
• Lighting & Equipment Retrofits
• Daily Deliveries
• Kitting Capabilities
• Staging & Storage
• Online Billing & Accounting
• Tool Sales & Service Center         
• National Account Services
• WES Connect Online Ordering
• Technical Support Center
• Toll Free Tech Support Line
• Arc Flash Studies & Training
• Fabrication – UL508 Panel Shop
• 24-Hour Emergency Support
• Inventory Services & Solutions
• Project Management Services
• Customer Service Guarantees
• Central Distribution Center
• Labeling Solutions
• New Product Solutions
Delivering Product Solutions to You
Facility
Security
Data Infrastructure
Safety
Motor Efficiency
Power Monitoring
Lighting Control
Power Distribution
IoT Infrastructure
Process
Motor Efficiency
Soft Starters
V. Frequency Drives
Sensors
Automation/Control
SCADA
PLC/HMI
Monitoring
Repair Services
Power Conditioning
Lighting
Office Lighting
Garage & Parking
Building & Path
Stairwell Solutions
Retrofit Fixtures
Task/Accent Lighting
Dock Lighting
Emergency Lighting
LED/Fluorescent
Ballast & Batteries
Recycling
Energy
Energy Audits
Capacitors
Soft Starters
V. Frequency Drives
LED Lighting
Power Monitoring
Occupancy Sensors
Vacancy Sensors
Timers
Safety
PPE
Arc Flash
Light Curtains
Area Scanners
Circuit Protection
Surge Suppression
Machine Audits
Labeling
Arc Flash Audits
Training Seminars
Womack Electric Supply is an owning member of IM Supply.  IM Supply provides electrical and lighting MRO solutions for multi-site industrial customers throughout the United States. We do it with an independent distribution network of more than 700 locations, each pledged to providing world-class service. The local branches of the independent distribution network allow IM Supply to leverage the group's collective core competencies: cohesion, flexibility, expertise, responsiveness, outstanding customer service, accuracy, and the most important – getting customers what they need when they need it.
IM Supply solves difficult problems faced by customers such as lowering risk, streamlining the procurement process of electrical MRO products, reduction of non-critical inventory costs and inventory management, reducing critical downtime, measurement and verification of expected performance standards, providing local expertise and delivering incremental cost savings. Our primary objective is to make our customers more efficient, productive and profitable.
National Accounts – Industrial
National Account agreements allow you to fulfill the electrical needs of your facility locations with one solution provider. With our unique offering, your individual plant locations continue to work with their local distributor partner and corporately you get the advantage of negotiating a national pricing and services agreement.  This provides flexibility within your operations by leveraging local in-market experts whose mission is provide incremental value above and beyond just a national price.
Other specific value added services include:
Single Point of Contact
Various order procurement methods hosted catalogs, e-commerce 24/7, edi, xml, punch-out
Consistent Pricing and Dedicated Inventory on high-use items
Leverage Spend across all facilities
Executive Quarterly Business Reviews to drive corporate initiatives and contract adherence
Purchasing Analytics on Corporate entity as well as individual plant locations set up in SSO dashboard
Cost Savings SmartTrack program for reduced total cost of ownership
Energy Management / Engineering Experts provide local project support and expertise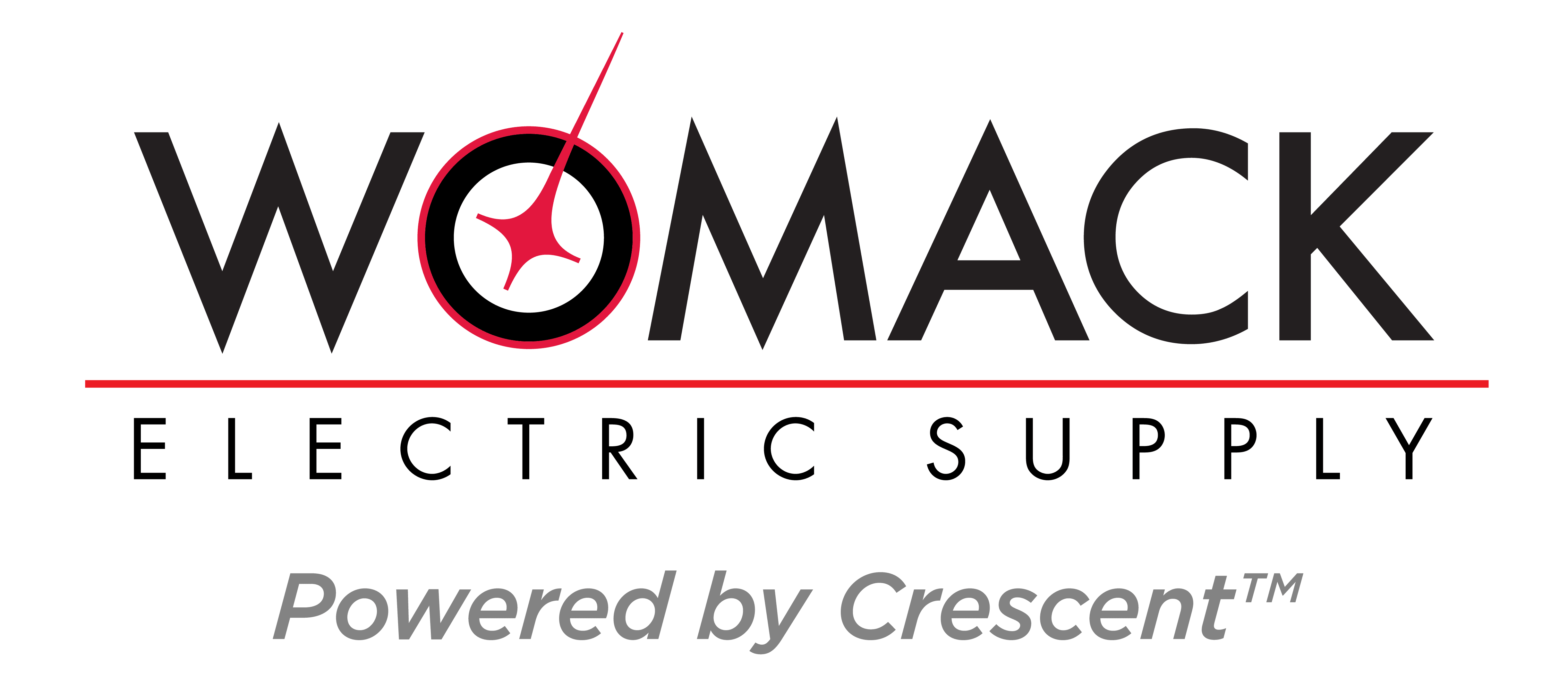 Literature Request & Subscriber Form
Please send me the requested literature and add me as a subscriber…
I wish to stay informed of the latest Womack Electric Supply information, news, and events happening in my area.