Womack Electric Supply for Institutional

Large institutions present a great variety in both their facilities and in how those facilities are used and maintained.
A university campus, for example, might include historic structures that need architecturally compatible upgrades to electrical and mechanical systems.  Scientific laboratories may have HVAC systems that must maintain precise environmental conditions.  And facilities across the campus may range from sports stadiums to classroom buildings to dormitories to cafeterias.
Womack Electric Supply has the inventory, product depth and service expertise to help institutional customers maintain this diverse infrastructure cost effectively.  We supply contractors involved in construction and remodeling, as well as facilities and building managers engaged in maintenance, repair and operations (MRO). 
• Drive Start-Ups & Commissioning
• Vendor Managed Inventory
• Local, Extensive Inventory
• Convenient Locations
• Wire & Cable Management
• Womack University – Training
• On-Staff Solutions Specialist
• Custom Solutions & Specialist
• Security & Camera Solutions
• Industrial & Electronic Repair Services
• Custom Label Capabilities
• Lighting & Equipment Retrofits
• Daily Deliveries
• Kitting Capabilities
• Staging & Storage
• Online Billing & Accounting
• Tool Sales & Service Center         
• National Account Services
• WES Connect Online Ordering
• Technical Support Center
• Toll Free Tech Support Line
• Arc Flash Studies & Training
• Fabrication – UL508 Panel Shop
• 24-Hour Emergency Support
• Inventory Services & Solutions
• Project Management Services
• Customer Service Guarantees
• Central Distribution Center
• Labeling Solutions
• New Product Solutions
Delivering Product Solutions to You
Facility
Security
Data Infrastructure
Safety
Motor Efficiency
Power Monitoring
Lighting Control
Power Distribution
IoT Infrastructure
Networking 
Data Networks
Network Wiring
Telecommunication
Intercom Systems
Automation/Control
SCADA
PLC/HMI
Monitoring
Repair Services
Power Conditioning
Lighting
Office Lighting
Garage & Parking
Building & Path
Stairwell Solutions
Retrofit Fixtures
Task/Accent Lighting
Dock Lighting
Emergency Lighting
LED/Fluorescent
Ballast & Batteries
Recycling
Energy 
Energy Audits
LED Lighting
Power Monitoring
Occupancy Sensors
Vacancy Sensors
Timers
Safety 
Arc-Flash Studies
Circuit Protection
Surge Suppression
Labeling Solutions
Cooperative Contracts  for Education
Membership with E&I Cooperative Services qualifies you for group purchasing discounts with IM Supply and Womack Electric Supply Company for lighting, electrical MRO, safety, sensing and security solutions.
Womack Electric Supply is an owning member partner of IM Supply. Our partnership provides collective purchasing power to lower costs across your institution.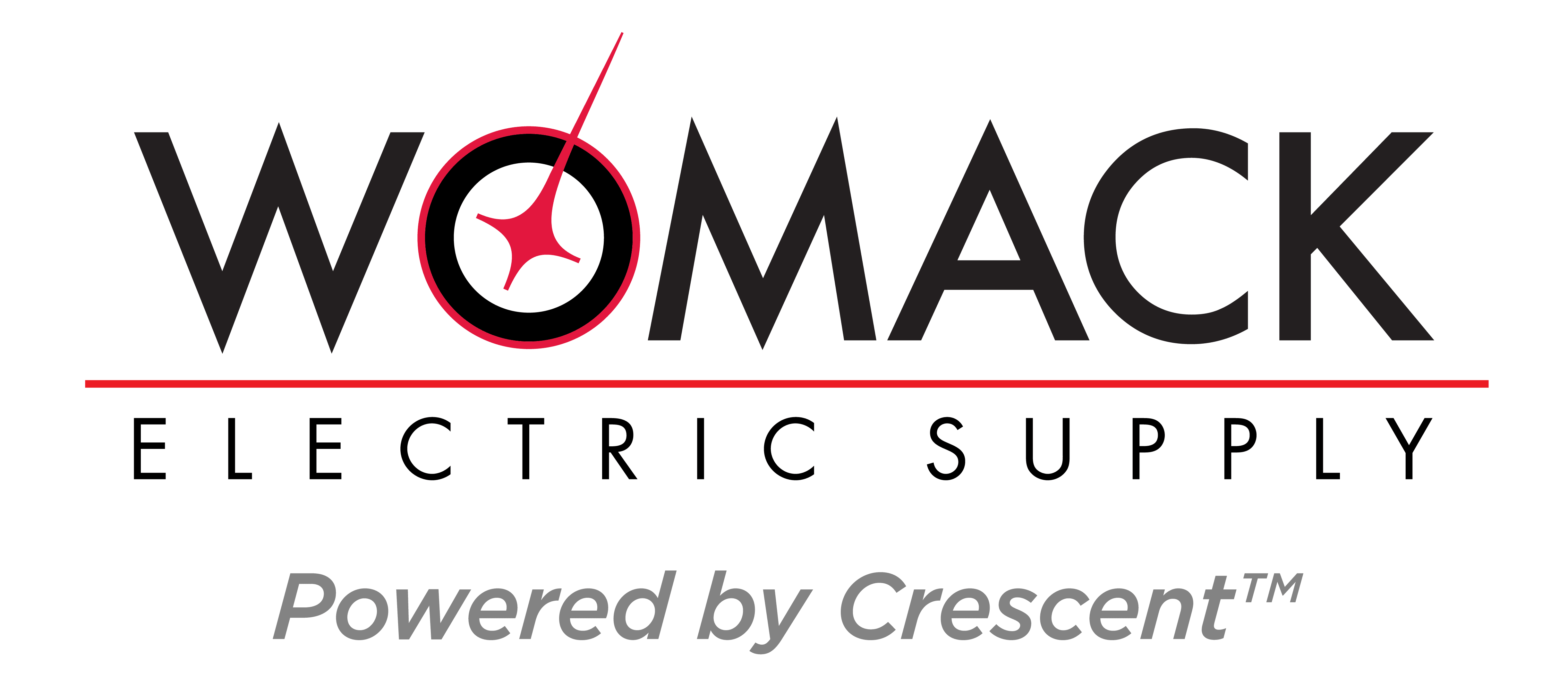 Literature Request & Subscriber Form
Please send me the requested literature and add me as a subscriber…
I wish to stay informed of the latest Womack Electric Supply information, news, and events happening in my area.