HVAC / Mechanical Solutions



Womack Electric Supply provides HVAC / mechanical solutions for residential, multi-family, commercial, institutional and industrial construction markets.
We work hand-in-hand with the top suppliers in the industry to deliver cutting-edge HVAC / mechanical product solutions.  Our branches are stocked and resupplied daily from our distribution center, which means you'll find the products you need, when you need them – and with the superior customer service you expect from us.
Make the right decision for your business. From world class products to trained specialist, make Womack Electric Supply your local source for HVAC product and service solutions.
• Drive Start-Ups & Commissioning
• Vendor Managed Inventory
• Local, Extensive Inventory
• Convenient Locations
• Wire & Cable Management
• Womack University – Training
• On-Staff Solutions Specialist
• Custom Solutions & Specialist
• Security & Camera Solutions
• Industrial & Electronic Repair Services
• Custom Label Capabilities
• Lighting & Equipment Retrofits
• Daily Deliveries
• Kitting Capabilities
• Staging & Storage
• Online Billing & Accounting
• Tool Sales & Service Center         
• National Account Services
• WES Connect Online Ordering
• Technical Support Center
• Toll Free Tech Support Line
• Arc Flash Studies & Training
• Fabrication – UL508 Panel Shop
• 24-Hour Emergency Support
• Inventory Services & Solutions
• Project Management Services
• Customer Service Guarantees
• Central Distribution Center
• Labeling Solutions
• New Product Solutions
Delivering Product Solutions to You
Distibuting Power
Panels/Panelboards
Circuit Breakers
A/C Disconnects
Pre-Fab A/C Disconnects
Safety Switches
Fuses
Motor Starters
Drives
Building & Circuit Wire
Protect & Direct

Pre-Fab Whips
EMT, IMC & Rigid Conduit & Fittings
Strut & Fittings
Liquid Tight Conduit & Fittings
Non-Metallic Conduit & Fittings
Enclosures
Custom Solutions
Heating & Ventilation

Bath Exhaust Fans
Kitchen Ventilation
Fan/Light Combos
Heaters
Ducting, Dampers & Adapters
Motors & Wheels
Industrial Fans & Ventilators
Pedestal, Wall, & Ceiling Fans
Energy
Energy Audits
Capacitors
Soft Starters
V. Frequency Drives
LED Lighting
Power Monitoring
Occupancy Sensors
Vacancy Sensors
Timers
Controls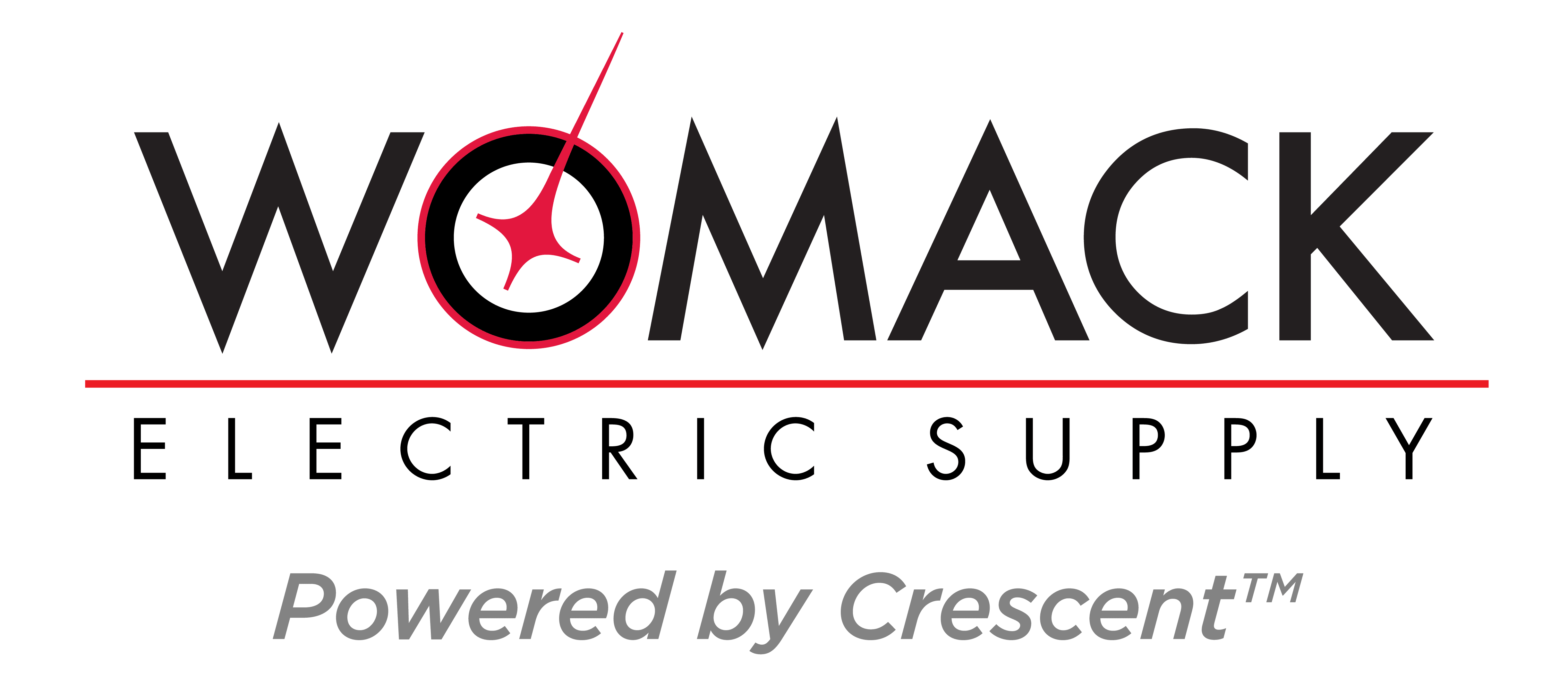 Literature Request & Subscriber Form
Please send me the requested literature and add me as a subscriber…
I wish to stay informed of the latest Womack Electric Supply information, news, and events happening in my area.