Featured Article
A Letter to Our Customers…
From Al Stewart
President of Womack Electric Supply…
Harnessing the Power of Positive Thinking & Partnerships
In this issue of The Womack Way newsletter, I wanted to take a moment, introduce myself, and say how honored, and humbled I am to have the opportunity to lead Womack Electric Supply and how excited I am to continue working with all of you to grow, develop, and prosper in the future.
I would be remiss if I did not begin this message by thanking our outgoing president, Burke Herring, for his nearly four decades of service to Womack Electric Supply, our customers, and our industry.  During his tenure, Burke led with honor and the utmost of integrity, building strong foundational relationships with both employees and customers alike.  Burke, we thank you for your service and friendship and wish you all the best in retirement! 
Ours is an exciting industry and, like many of you, my roots run deep in it.  I graduated from East Carolina University in 1986 with a degree in Industrial Technology, Technical Sales.  Before joining Womack, I served for many years as District Manager for Legrand North America.  Many of you know Legrand as a global specialist in electrical and building infrastructures.  For the past twelve years, I have gotten to know many of you, as a District Manager for Womack Electric Supply in the Greensboro, NC region.  I have always found that hands-on experience is a great teacher, and I am thankful to have been a part of the many exciting projects that we worked on together across the spectrum of electrical markets including commercial, industrial, residential, institutional, energy and others. 
I am thankful too for the relationships that we have built over the years and for the trust you have placed in Womack Electric Supply, as your electrical supplier of choice.  We want to continue earning your business each and every day – doing the rights things, at the right time, and in the right way to help you and your company succeed.  Everyone at Womack Electric is committed to your success, understanding that our own success is a direct result of the success of those we serve.  
This is "The Womack Way", and it means that every product and service we offer comes with something extra. Order a part and we'll throw in a sales representative who asks questions and makes recommendations to simplify installation, a warehouse team that double checks your order for accuracy and packs it carefully to minimize damage, a delivery driver who goes out of his way to help you unload the right parts in the right place, and a support staff that understands what customers need to make a profit on every job.
No business or endeavor is without challenges.  Living through the past year and a half has taught us that!  But it has also taught us some very valuable lessons.  As we move forward, two beneficial lessons, in particular, come to mind: 
The Power of Positive Thinking
The first lesson is about the "power of positive thinking".   Positive thinking is an emotional and mental attitude that focuses on the good and expects results that will benefit you.  It's about anticipating happiness, health, and success.  So essentially training yourself to adopt an abundance mindset and cultivate gratitude for your own successes and those of others.  How important is the power of positive thinking? It can make or break an individual.  Your thoughts affect your actions and your actions, in turn, translate into whether or not you succeed in your field. At Womack, we are positively excited about what the future can hold for you and your business, and we want to celebrate your successes with you. 
Together We Are Stronger
The second lesson is the realization that "together we are stronger".   Having a partner to turn to for help, when it is needed most, is of utmost importance.   At Womack, we want to be that partner for you and your business. We want to know the things about your business that keep you up at night.    
We don't stop at supplying products.  Our customers have asked us to help them with everything from marketing, web sites to inventory and bookkeeping.  As a result, we've developed a powerful set of business tools, services and programs that give our partners an edge.  As we learn more about your business, we learn how to make your job easier and your business more efficient. We want you to think of your relationship with us as "The Womack Advantage"  –  a partnership that allows you to focus on business while we take care of everything else.
In closing, I again thank you for the privilege of serving you and for your continued business and partnership.  I give you a guarantee that we will always view the challenges we face together as opportunities and as a way that Womack Electric Supply can create a deeper partnership with you, helping you with product and service solutions and becoming an integral part of your continued success.  Our drive to get better –  to serve you better – is the foundation of The Womack Way. After all, The Womack Way isn't really about Womack Electric Supply at all. It's about you and your success, and that will never change.
Sincerely,
Al Stewart
President
Womack Electric Supply
AVP Crescent Electric Supply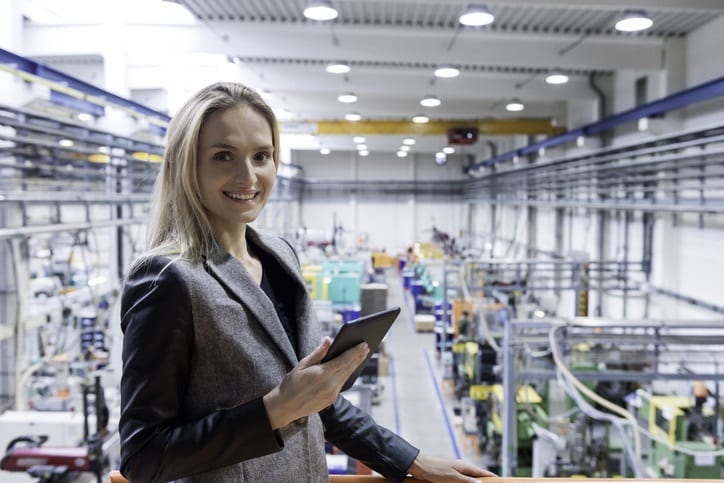 We are experts in electrical construction markets and we work with you to solve your challenges.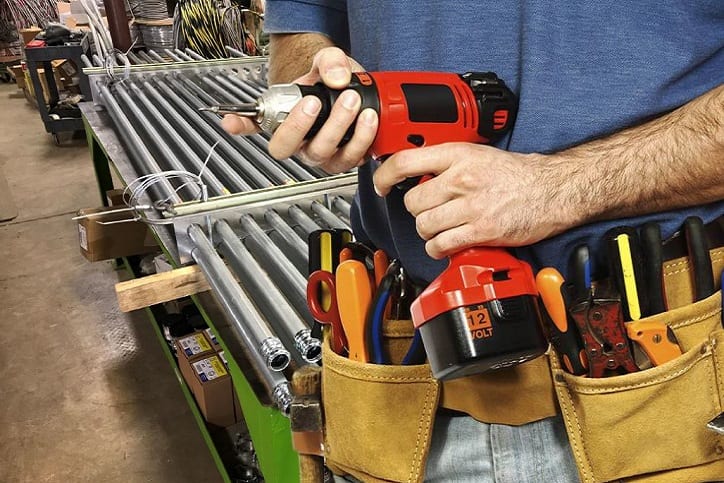 In stock, off the shelf, pre-fab or custom.  Ready to go!  All the latest from the brands you trust.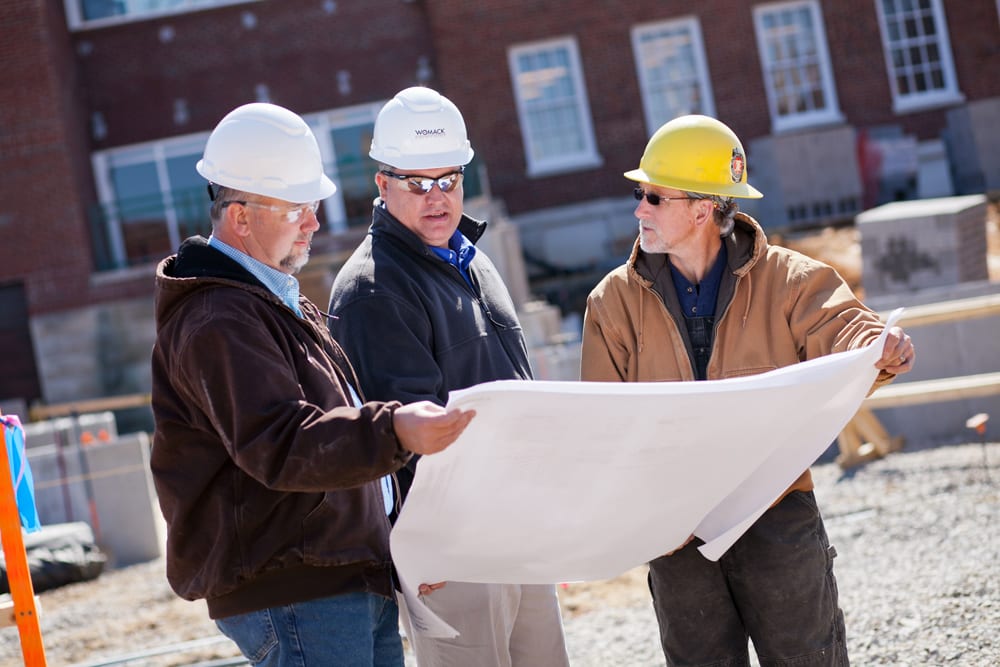 The Womack Advantage:  You focus on your business while we take care of everything else!
12th Annual
Food For Families Virtual Food Drive
July 1st – August 31st
via Online Monetary Donations
Food for Families

Food insecurity is more prevalent than ever.  Many families in your very own community struggle everyday with being able to provide healthy meals for their families. 
Let's do our part to help out and make a difference! 
Donate Online Below…
We encourage any donations to help us support local food pantries and families.
The Food for Families food drive is held annually in July.  Each Womack Electric Supply branch serves as a drop off location for non-perishable food donations.  All customers, along with the local community, are encouraged to support the drive by donating non-perishable and canned food items including beans, vegetables, meats, soup, fruit and much more.
Due to Covid19 protocols and safety measures, this years event is being held virtually.   

Click below, on the alphabetical links, for your local Womack Electric Supply branch to make an online donation to a food pantry in your area.  A new tab will open directing you to your local participating food pantry site to make your online donation.
Thank you for donating.  Rest assured that you have done your part to help end hunger in your community.  All donations are distributed to local food pantries in the community in which they are donated.
Thank you for your generosity and for helping out families in your communities!
Multi-Beam LED
Utility Lights
Work Space & Light Commercial Applications
Satco's rugged, adjustable, LED utility light offers energy savings and superior light output where you need it. Energy saving 60W LED replaces up to 500W incandescents and HID CFLs in your workshops, utility rooms, barns and light commercial spaces.
Available at your local branch now.
John Robertson
Custom & Pre-Fabrication Products Quotations & Logistics Specialist
As Womack's Custom & Pre-Fabrication Quotations & Logistics Specialist, John Robertson will work directly with you to analyze need, design, create and implement custom or pre-fab solutions for your projects, large or small. Contact John today to find out how our products and services can streamline your projects from beginning to end, increasing productivity, reducing labor and waste, and saving you time and money.
Capabilities
Provide custom & pre-fab bills of material to suit needs & specs
Quotation of custom & pre-fab project deliverables
Quotation & processing of custom engraved label orders
Procurement and ordering of project materials
Receiving and inspection of project materials
Provide project management for large scale projects
Understands value engineering for project cost savings
Logistic solutions & delivery of goods to project site
Recent Projects
Luxury Apartment Complex
Greensboro, North Carolina
Corporate Distribution Center
Mebane, North Carolina
Medical Laboratory Facility
Phoenix, Arizona
Fabrication & Finishing Services
• Design • Welding • Laser Cutting • Press Brake • Sheering • Riveting • Galvanizing • Powder Coating
Electrical Pre-Fabrication Products
• Design • Assembly • Pre-Wire  • Repairs  • Upgrades  • Transformer Racks  • Duct Bank  • Flex Whips  • Control Panels • Temp Power 
• Supports  • FASS Racks  • Labeling Solutions  • Power Risers 
Staging & Storage Services
• Materials Receiving • Spec Verification • Freight Claims  • Conditioned Storage  • Schedule Releases • Live Inventory Access & Tracking
UL Listings
• Electrical Assemblies – E470935 • Incandescent Luminaires – E480090 • Conduit & Cable Hardware (RESI-FASS Rack) – E473231 
• Enclosures – E496552 • Control Panel Shop – UL508A
YASKAWA Industrial Drives
1/6-40 HP
The GA500 Industrial AC Microdrive is engineered to help you easily handle nearly any application. Sustainability, flexibility, and ease of use are all designed into the drive, helping you make complicated tasks simple. Offering intuitive interaction and world-class quality, the GA500 is the drive you can count on for constant, high quality performance.
3/4-600HP
The Yaskawa GA800 drive provides the ultimate combination of power, ease of use, flexibility, and performance. Whether you need simple control, advanced network communications, or functional safety, look no further than GA800 for all your variable speed needs.
Questions about Womack's YASKAWA Drives? …
Todd Sprague – Industrial Business Development Manager
[email protected]
336.317.7318
Cooperative Contracts  for Education
Womack Electric is a contracted distributor with E&I Cooperative Services, a non-profit purchasing cooperative that services the needs of education. 
Through our partnership with E&I, Womack Electric leverages your facilities collective purchasing power to lower costs across your organization, offering top of the line product offering and solutions at a discounted rate via E&I's competitively solicited contract with IM Supply. 
Womack Electric Supply is a member partner of IM Supply, and as such, supplies E&I members with access to a broad scope of products ranging from lighting, distribution, controls, wiring, conduits and all related products to support your electrical needs on campus.
Contract Number: CNR01499
RFP Number: 683483
Contract Terms: 5-year agreement 4/1/2020 with a 5-year renewal after the end of the fifth year
Product Categories: Lighting and Electrical MRO products. Safety, Sensing and Security
Terms: Net 30
Member Incentives: Annual rebate, Performance metrics, Competitively solicited pricing, Local distribution
VERDEdri® Hand Dryers by World Dryer
VERDEdri® is a high-speed, surface-mounted ADA compliant hand dryer with flexible controls and hygienic features. Combining simple installation, outstanding energy efficiency and extended motor life, VERDEdri® provides facilities with low operating cost, long reliable service life and an attractive return on investment.
Hygienic: Features HEPA filtration, antimicrobial technologies, and touchless operation for confident hand drying
Energy Efficient: Optimized technology uses only 3.16 watt-hours per use and dries hands in as little as 12 seconds
Refined Acoustics: 30% quieter operation turns down the volume for less disturbance to adjacent areas
ADA Compliant: Surface-mount installation and compact design ensure compliance for walkways and pathways
Reliable Performance: Motor lasts up to 3 times longer than the competition
Distinguished Service Awards & Recognitions

Linda Williams
50 Years of Service 

Linda Williams, Accounts Payable Coordinator, at our corporate headquarters location in Danville, Virginia, recently celebrated her golden anniversary with Womack Electric Supply, completing 50 years of service to the company. 
Linda, we congratulate you on achieving this milestone and anniversary with us.  We thank you for being such a valuable member of our team.  We know how hard you have worked for this accomplishment and we truly appreciate your dedication.
Linda is seen here being awarded a one troy ounce fine gold American eagle coin to honor her 50th anniversary with the company.  The award was presented by outgoing Womack Electric Supply President, Burke Herring 
Thanks again Linda for all you have done and continue to do…
Linda Williams
Accounts Payable Coordinator
Danville, Virginia
The Womack Way Award
Terry Lambert and Tommy Harden are this quarter's recipients of the Womack Way Employee Award.
The quarterly award is bestowed upon employees that have best demonstrated what "The Womack Way" is about. What does that entail … it's "What Customer Service is About!" … attentiveness to our customers and their needs, clear communication skills, willingness to learn (new products, new skills), a positive attitude, time management skills, and being a team player.
Each quarter, the employees that are chosen will earn a $100 gift card and Womack Way trophy.
Congratulations Terry and Tommy!
Terry Lambert
Warehouse Supervisor
Danville, Virginia
Tommy Harden
Project Specialist
Greensboro, NC
Let Us Know How We Are Doing! 
Did we help you solve a problem on a recent project?  Was there something we could have done better? Your feedback is appreciated and will help us to hone our services and improve our ability to serve you and others.  So, connect with us … we want to hear what you have to say.  Fill out the brief contact form below to let us know how we are doing. Thank You!
We Want To Hear What You Have To Say