Featured Article
A Look Back and A Look Forward…
To put it mildly – 2020 was a tough year! The year began quite ordinarily for most of us in that we were going about our daily lives and normal routines.  This, however, quickly changed, and a new reality dawned and then settled into both our personal and work lives.  COVID-19, coronavirus and social distancing almost overnight became the newest additions to our vocabulary as a deadly virus emerged in our communities and rapidly grew globally into a pandemic. 
The realities of the pandemic continue to be felt everyday as we adapt to new protocols and requirements and work under challenging conditions to keep ourselves and our teammates safe at work and our families safe at home. 
Yes, 2020 brought it's challenges, but we thank each of you for your resilience. We see the incredible things you're doing to continue supporting and building our communities infrastructure, all the while nurturing and supporting your own families in the face of so much adversity. We stand beside you and support you!
Through all of the ups and downs, one thing has never changed – Womack Electric's Strong Commitment to You and Your Success!  We remain open and here to serve. As we say goodbye to 2020, and welcome in 2021, we look forward to a brighter future and to furthering our relationship and providing you with the best in electrical products, and value added services.
Our Commitment To Your Success:  Products

We understand that your productivity and success is dependent upon the availability of supplies when and where you need them. We understand you rely upon us to manage a portfolio of the highest quality products from industry-leading suppliers. We understand your need for strong and steadfast technical support remains as vital as ever.  Womack understands the product needs of each market we serve and we partner with industry leading product suppliers and manufacturers to deliver the latest product innovations to you within every segment of the electrical industry. From commercial to industrial to residential and beyond – we have the products you need to help you succeed.
Here are a few helpful ways Womack Electric can provide you with the products you need in 2021, while doing so in a safe manner to protect you, your staff and your company…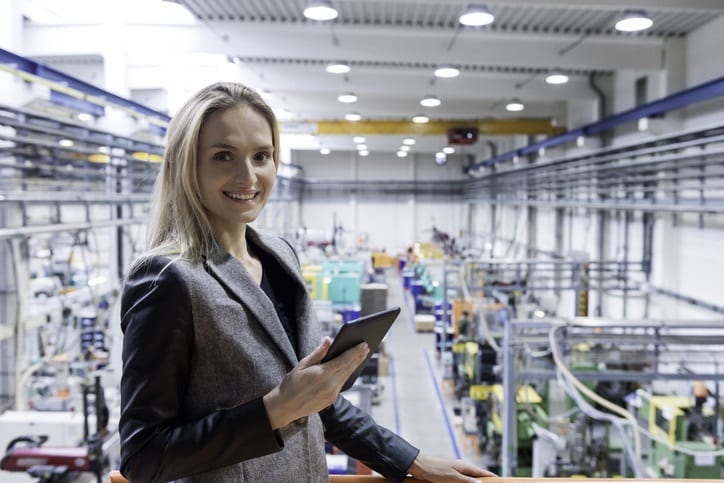 Dealing with the Coronavirus in 2020 taught us one thing above all:  To continue doing business, we would all have to analyze our work processes and get creative in the ways that we went about our work routines and schedules.   Womack left no stone un-turned in creating efficient and safe ways to continue serving you.  Here are a couple of ways that your company can continue accessing products safely…
Placing Orders
Our counters are open with social distancing and mask requirement measures in place.  Customers may also utilize contact-less ordering methods such as placing orders via telephone, email, online or via our WES Connect app.
To utilize click a link: telephone, email, online or our WES Connect app.
Questions about online ordering or WES Connect app access …
Utilize Curbside Pick-Up Service For Your Orders
For will call pick-up orders at our branch locations …
After you have placed your order, it is processed, packaged and queued for pick up. When you arrive at our branch, a Womack team member will deliver your order to curbside.
Questions about curbside order pick-up service or order status …
Womack Electric Supply is here to help you with products and resources specifically designed to help your plan, prepare and respond to the disruption caused by COVID-19. 
Below are a few of the product solutions that Womack Electric Supply offers that can help you and your business at this time:
Hand Sanitizers
Disposable Face Masks
Face Shields
No Touch Switching Devices
Screening Power Supplies
Outdoor Electrical Boxes
Cable Reels
Lighting
Cord Grips
Antimicrobial Devices
Labeling & Safety Solutions
Portable UV Sanitation Carts
Temporary Lighting
Personal Protective Equipment
Power Distribution Boxes
Portable Cord
Generators

                   … and much more
Our Commitment To Your Success: Service & Services
We don't stop at supplying products. We provide a complete system for customer support and satisfaction before, during, and after the sale.  Womack has an in-depth suite of services that give our partners an edge. As we learn more about your business, we learn how to make your job easier and your business more efficient. Think of your relationship with us as the Womack Advantage – a partnership that allows you to focus on business while we take care of everything else.  Let us show you "What Customer Service is About!"
Here are some of the ways Womack Electric is committed to providing you with exceptional service and services during 2021…
Fill Rate Service Guarantee:
100% Fill Rates are the only acceptable performance level from your electrical distributor.  Womack Electric guarantees that on our guaranteed in stock products list (over 250) products we will never be out of stock.
If we are out of stock, we will issue you a $25.00 Customer Guarantee Certificate.
Error Free Billing:
There is no substitute for accuracy.
If we make a mistake on your invoice, we will issue you a $25.00 Customer Service Guarantee Certificate.
Error Free Shipping:
We know that mistakes cost time and money.
You will get the product you ordered on time or we will issue you a $25.00 Customer Service Guarantee Certificate.
Supporting Our Communities
Thank You for Your Generous Support!
Our Give a Kid a Bike and Food for Families community outreach programs are specifically designed to allow us to work as partners with our customers to make a positive impact on our communities tomorrow.
A special thank you to all customers and employees for their generous support of these annual events.  Your generosity this year brought food and smiles to many deserving families.

Food for Families:  Due to COVID-19, the 2020 Food for Families food drive event was held online with monetary donations being made to support charitable organizations in local branch communities.  Organizations available for donations included:  Piedmont Rescue Mission, Food Bank of Eastern North Carolina, Clayton Area Ministries, Greensboro Urban Ministry, Patchwork Pantry, Salvation Army USA, Stepping Stone Mission, Christian Help Center, Tri-Area Ministry, Hope Station, Full Armor Christian Center, Grace Network, God's Storehouse, Area Congregations in Ministry, and the Blue Ridge Area Food Bank.
Give a Kid a Bike:  Each Womack Electric Supply branch served as a drop off location for purchased bicycles, helmets, and monetary donations during the 2020 Give a Kid a Bike event.  All monetary donations were used to purchase bikes and helmets, and were delivered to charitable organizations for distribution to kids in local communities.
Thanks again for your generosity and for supporting our communities…
Cooperative Contracts  for Education
Womack Electric is a contracted distributor with E&I Cooperative Services, a non-profit purchasing cooperative that services the needs of education. 
Through our partnership with E&I, Womack Electric leverages your facilities collective purchasing power to lower costs across your organization, offering top of the line product offering and solutions at a discounted rate via E&I's competitively solicited contract with IM Supply. 
Womack Electric Supply is a member partner of IM Supply, and as such, supplies E&I members with access to a broad scope of products ranging from lighting, distribution, controls, wiring, conduits and all related products to support your electrical needs on campus.
Contract Number: CNR01499
RFP Number: 683483
Contract Terms: 5-year agreement 4/1/2020 with a 5-year renewal after the end of the fifth year
Product Categories: Lighting and Electrical MRO products. Safety, Sensing and Security
Terms: Net 30
Member Incentives: Annual rebate, Performance metrics, Competitively solicited pricing, Local distribution
Pre-Fab & Custom Solutions Project Support
According to a recent study released by the Associated General Contractors of America (AGC.org), the coronavirus pandemic has caused more than one out of four contractors to halt or delay work on current projects.
Contractors listed numerous types of delays and shortages:
• Shortages of required government actions or personnel, for instance to issue permits or certificates of occupancy, conduct inspections, or make project awards.
• Shortage of materials, parts or equipment.
• Shortage of craft workers as individuals self-quarantine or stay home to care for others.
Womack Electric understands the impact that this crisis is taking on your business and projects and we're here to help.  Now is an opportune time to prepare and be ready to "catch up" when things return to normal. 
Our pre-fab and custom solutions shop is still open and ready to talk with you regarding the many ways we can support your projects with solutions that can improve your cash flow, increase profit on the job, and speed up your projects once things settle down.

Click below to learn more and contact us regarding your projects.
Distinguished Service Awards

25 Years of Service Awards

Womack Electric Supply appreciates employee loyalty and for many years has been awarding a gold coin piece to employees as they celebrate their 25th anniversary with the company.
Two employees, Chris Claiborne and Stephen Lee, recently reached this employment milestone of 25 years of dedicated service. To reward their service and to commemorate this occasion, each honored employee received a one troy ounce fine gold American eagle coin in a commemorative wooden box. Womack Electric Supply President, Burke Herring, is shown presenting the awards to this year's recipients.
The Womack Way Award
Latiff Waverly, Warehouse Associate, at Womack's CDC in Youngsville, NC is this quarter's recipient of the Womack Way Employee Award.
The quarterly award is bestowed upon the employee that has best demonstrated what "The Womack Way" is about. What does that entail … it's "What Customer Service is About!" … attentiveness to our customers and their needs, clear communication skills, willingness to learn (new products, new skills), a positive attitude, time management skills, and being a team player.
Each quarter, the employee that is chosen will earn a $100 gift card and Womack Way trophy.
Congratulations Latiff!